By using this system, liquids with micro volume can be transferred, mixed or divided by highly accurate operations. In future, high through-put and standardized DNA/RNA sample normalization and PCR system preparation can be performed automatically by the system and then the standardization of sample preparation, the whole operation process and the test results can all be achieved.

High Efficiency Operations
⊙Automation replaces manual operations
High Through Put
⊙Up to 196 samples can be processed simultaneously
Standard Process
⊙Accurate completion of fluid transfer operation
Binary Channel Liquid Handler
⊙Two pipette arms, working delicately and quickly
Accurate Results with Less Errors
⊙Standard operation, reduce experimental error
Environmental Protection
⊙Closed environment to ensure the safety of samples and experimenters
With the increasing demand for medical detection and the increasing demand for the efficiency and accuracy of experiments, PCRready can work efficiently and meet the increasing demand for experiments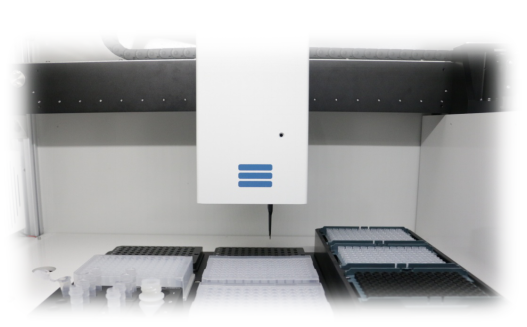 Swift and Stable
⊙Movement speed 50cm/s,CV for transferred liquid volumes<5%,CV for PCR results<3%
Binary Channel
⊙2 channels can work smoothly together
Precision Movements
⊙Precise movements like mixing, blowing and suction can be performed automatically
Liquid Volume Monitoring System
⊙Real-time liquid level tracking and pipette tip position and movement adjusting
Safeguards
⊙Collision monitoring, Alarm for errors, Reminder for completion, etc.
With the latest Windows10 system, visual operation process, template can be reused, improve the use efficiency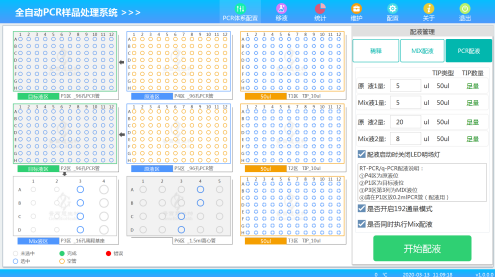 Windows 10 based Operation System
Operating by touching iconic interfaces
System interface designed to mirroring the workbench
Data Transfer by WIFI and USB
Modularization
⊙Modularized arrangements for reagents, samples and experiment supplies in workbench blocks.
Flexibility
⊙Customized working plans with different numbers and positions of the samples, solutions and supplies can be set by different experiment plans.
Compatibility
⊙Compatible with major brand supplies and all kinds of PCR testing kits
With the increasing number of experimental projects, some of the experiments may cause harm to the experimenters or the experimental environment. In order to prevent such incidents, PCReady has built in a number of safety protection systems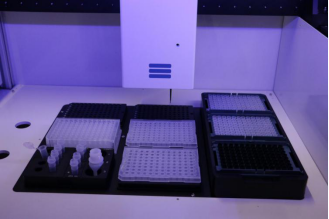 Visible Flip Safety Door
⊙Real-time visible movements
⊙Large operation areas while open
HEPA Air Purification System
⊙High efficient air purification to ensure the cleanness of the working areas
UV Sterilization System
⊙Sterilization before and after usage
⊙Automatic shut off during operation
Workbench Temperature Controller
⊙Maintaining the low temperature of the workbench for better sample and system qualities
Tested and qualified for clinical usage. NMPA Medical Equipment Registration No. 20200083.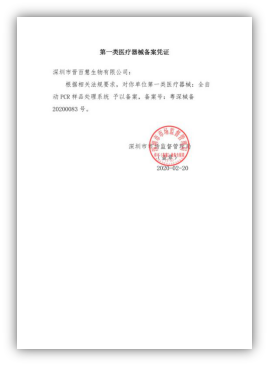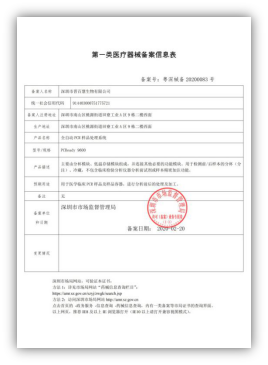 Thank you for choosing PCReady. We will still provide after-sales service after that. Please feel free to use it
Tech Support
⊙Instrument installation, modulation and training
⊙Experimental plan design and Q&A
Experimental Supplies
⊙Compatible with major brand experimental supplies
⊙Filter pipette tips provided
Maintenance
⊙Routine HEPA filter change
⊙Routine onsite maintenance in the first year
System Update
⊙Regular OS update
Please watch the video of the operation of PCReady